Dr. Jennifer Eaton
Dr. Jennifer Eaton will be joining Avery Eye Care Center on June 5th.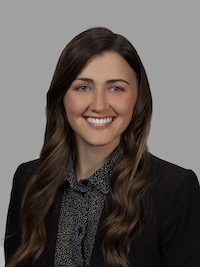 Dr. Jennifer Eaton grew up in St. Johns, Michigan, and is a proud graduate of St. Johns High School. She attended Ferris State University for her undergraduate education while serving as a member of the Ferris State Women's Cross Country and Track teams. She then went on to receive a bachelor's degree in Vision Science and a doctorate degree from the Michigan College of Optometry.
Dr. Eaton continued her training at the Northern Indiana VA Healthcare System in Fort Wayne, Indiana as well as Henry Ford OptimEyes in West Bloomfield, MI and Pleasant Optics in Mount Pleasant, MI. Dr. Eaton's training includes the treatment and management of ocular disease and fitting contact lenses with special interests in low vision and specialty contact lenses. She practices full-scope optometry. Dr. Eaton is board certified by the National Board of Examiners in Optometry and is a current member of the American Optometric Association and Michigan Optometric Association.
Dr. Eaton enjoys running, baking, spending time with family and friends, and traveling to northern Michigan. She also enjoys raising awareness for ocular health and patients with visual impairments. She is honored to work within such an established and growing optometric practice like Avery Eye Care Center. Most notably, Dr. Eaton is excited to return home to serve the community that helped to shape her many talents and passions.