Dr. Thu To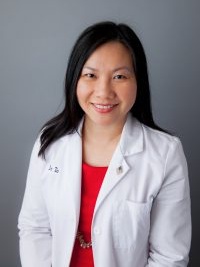 Dr. Thu To is a graduate of the University of Minnesota. She received her Doctorate of Optometry from the Illinois College of Optometry. Dr. To had previously been practicing in the Minneapolis and Chicagoland area and has extensive knowledge in primary care and contact lenses. She is a past member of the American Optometric Association and the Contact Lens Society. Additionally, Dr. To is multilingual with proficiency in both Vietnamese and Spanish.
In 2010, she moved to the East Lansing area with her husband when he joined Michigan State University as a Professor of Physics. She has two young sons, Gavin and Bryce, and enjoys reading, cooking, and traveling. You may also catch her at a Spartan football or hockey game.
Dr. To has interests in contact lenses, co-management of cataract and Lasik surgery as well as managing dry eye disease, age-related macular degeneration, glaucoma, and diabetes.